La Rose du Taillan Joyeuse,
The beginning of a collection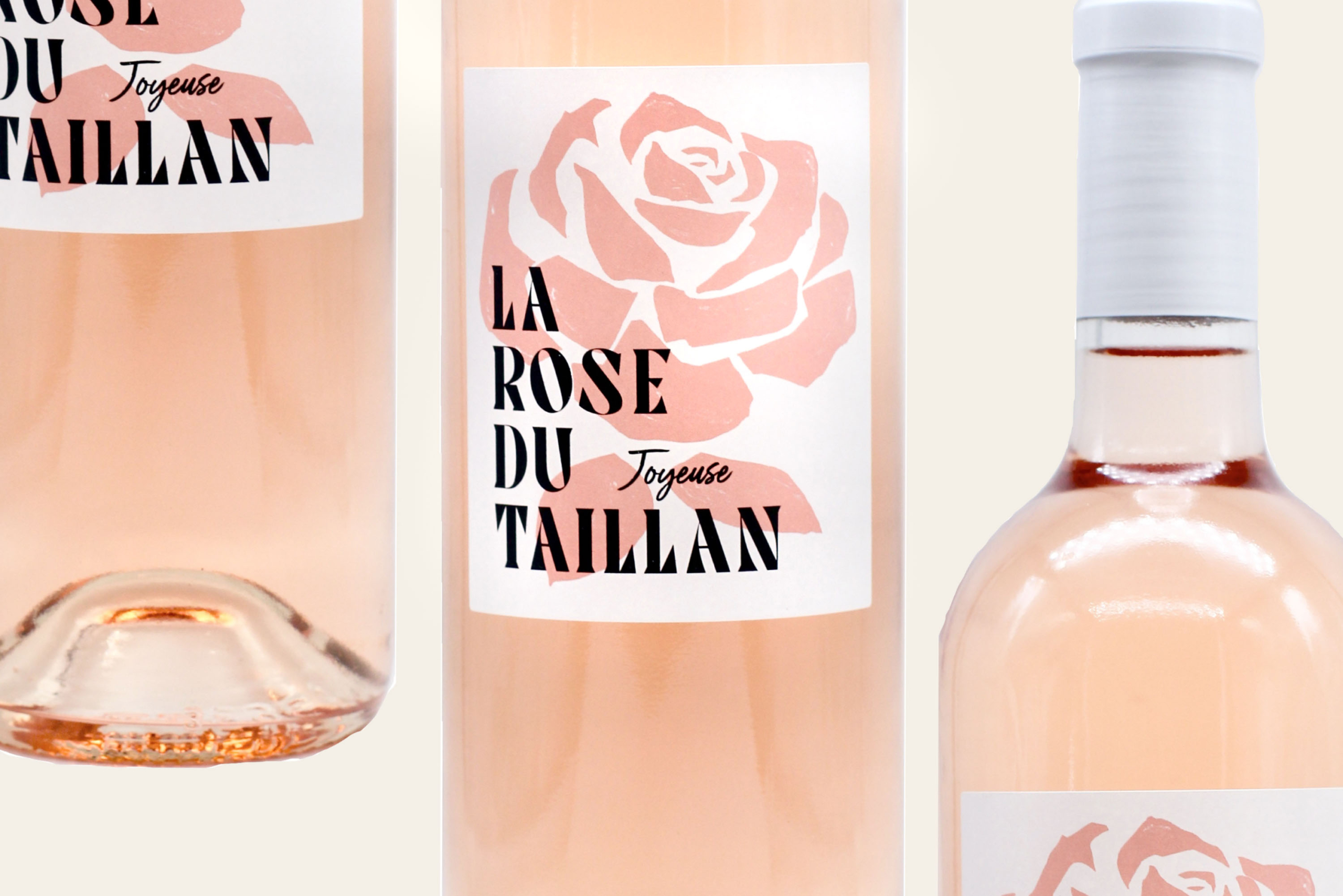 This range is a true olfactory, visual and emotional experience and we tell you the beginning of its story in this article!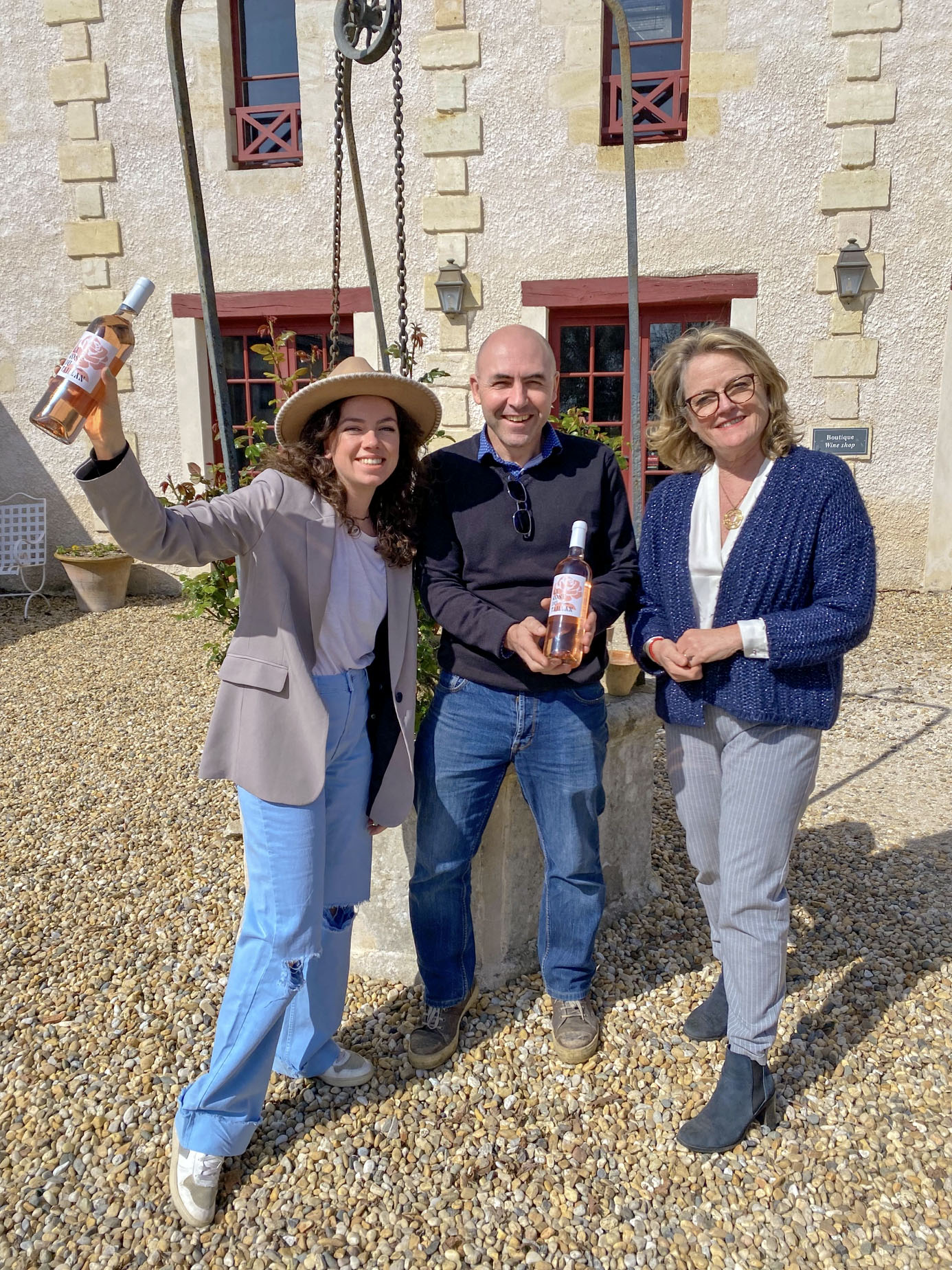 Interview with :
Armelle Cruse, manager
Tatiana Falcy, product manager
Gérald, technical director
Why the "Rose" name?
Armelle: We seek to constantly innovate, captivate the consumer, and also transcribe the history of the property and its family. One day, the idea came to me to name a collection 'La Rose', since we are 5 women owners, and I wanted this rosé close to this feminine aura.
Tatiana It's true that we've been looking for an innovative range for a while, but I was especially mindful of my desire to see a collection close to Nature, and the 'Rose' fell perfectly. She is Ambassador of the Woman and Queen of Flowers, and by extension, of our park. Because on the property, we have 100 hectares of reserve, half of which is classified as Natura 2000 (a gathering of natural sites that aims to protect species of animals, plants, trees).
Why "La Rose du Taillan Joyeuse"?
Tatiana This is first part of a reflection by Gérald, saying that he thought it was good to distinguish the colors of wines in this range without having to state them. That is, no 'Pink Rose' or 'Red Rose' to avoid confusion. On the other hand, I have found that each rose has a meaning. A rose transmits a message of Love, and this since Antiquity and the greatest poets. But the more pink it is, the more it will convey a different message. Thus, 'La Rose du Taillan Joyeuse' expresses gentleness, joy and gratitude. We will also remember that rosé rhymes with summer and summer with cheerfulness. For the red and white of the range, to be continued…
How was this rosé developed?
Gérald We worked on this rosé to make it as clear as possible by listening to our terroir, our customers and our desires. The grape varieties are merlot and cabernet sauvignon, the main ones of our vineyard. Last but not least, it is a unique cuvée, vinified with natural yeasts that we have accompanied without incorporating elements of animal origin.
How does this rosé taste?
Armelle It is therefore a clear rosé as Gérald explained. On the nose, we are on aromas of flowers, fruity note between bananas and strawberries.
Gérald In the mouth, its suppleness and acidulous sweetness will perfectly accompany your summer dishes.
Tatiana You have found the perfect partner for your sunset evenings and barbecues.
How did you arrive at this label?
Tatiana We worked hand in hand with Ségolène Derudder, a Parisian graphic designer with whom we have already collaborated. After many tests as you can see below, we are proud of this result. It is clean and elegant!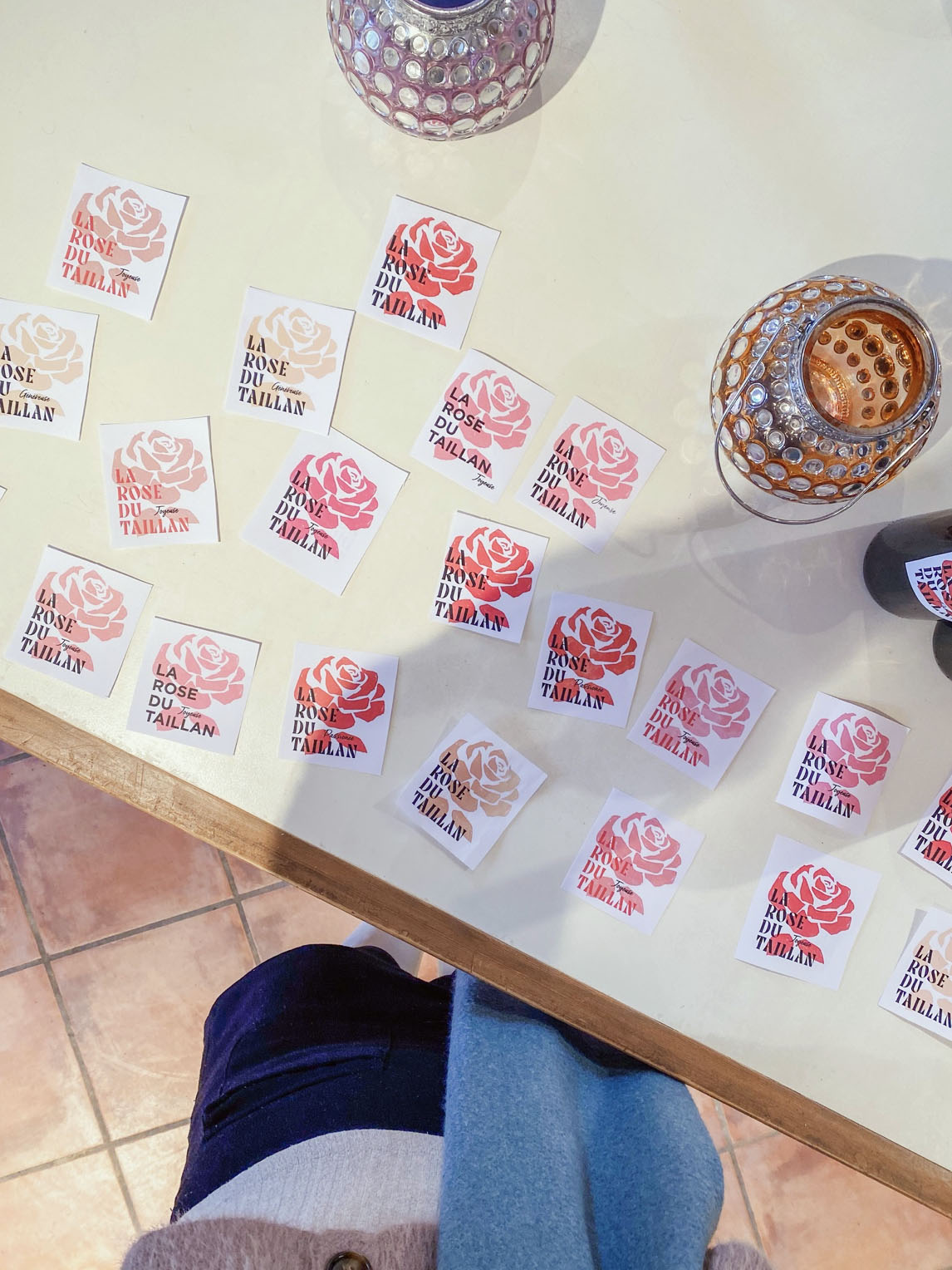 What else is special about this Happy Taillan Rose?
Tatiana 'We are proud that this Happy Taillan Rose is certified by the V-Label as a Vegan product. In addition, it is a limited edition, we only have 3,000 bottles, we wanted it unique, natural, close to nature and charming!
Finally, I will say that it is very innovative for a Bordeaux Castle to have a rosé, and what is more, a vegan rosé, with a label designed by an artist Derudder design and such a light color! A pleasure for the eyes, which is also in the mouth!